| ABOUT JURA SYNCHRO
Jura Synchro is a specialised online media company. Launched at the beginning of 2016, it is devoted to synchronised skating news worldwide through the publication of journalistic articles, photos, and video reports. It is the first worldwide media dedicated exclusively to this team sport practiced on ice.
Since 2016, Jura Synchro has never stopped growing and its community is getting bigger and bigger. Amélie and Remo De Tomi, the two founders, journalists and professionals in the audiovisual world, have been able to offer their services and knowledge to make synchronized skating known and show it in the best possible way.
After performing several video reports for the ISU (International Skating Union) at the World Senior Championships in Stockholm in 2018, the duo also ensured the capture and live streaming of the Neuchâtel Trophy in 2018 and the production and the commentary of the 2019 Junior World Championships in Neuchâtel. They regularly collaborate with competitions, federations and teams to promote the sport and keep athletes and fans informed.
The goal of Jura Synchro is to put the sport forward and to provide quality information whilst respecting the ethical rules of journalism established in Switzerland. With this in mind, Jura Synchro produces informative content and also invests every year in advertising campaigns broadcast on certain platforms and on social networks.
Who are we?
Amélie De Tomi
32 years old
Masters in Journalism and Communication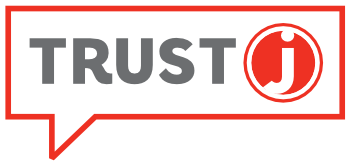 "With Jura Synchro, we are offering a new form of journalism, digitally focused and community-based, with a strong emphasis and presence on social media."
Holder of a Masters in Journalism and Communication from the University of Neuchatel and the University of Geneva in Switzerland, Amélie De Tomi first worked as a radio journalist. She then completed several internships in written press and television in order to expand her experience in multimedia and video. Deeply interested in social media, Amélie was a production assistant for two years in a production company specialising in sports. She currently works as a journalist in Switzerland and also as an independent producer for different events. Amélie has also skated for the Swiss team in synchronised skating.
---
Remo De Tomi
35 years old
Journalist, Live TV director and computer engineer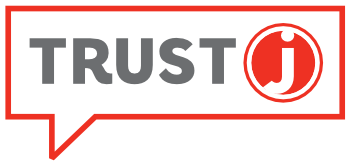 "Nothing existed before that connected the athletes to each other. With a specialised site coded entirely by us, Jura Synchro creates this link, an emulsion between skaters."
After obtaining his Bachelor's degree in computer science, Remo De Tomi turned quickly toward the world of media. Webmaster, cameraman, video editor, designer... Remo possesses many strings to his bow and unlimited creativity. A tireless worker, he climbed his way up in the media world before dedicating himself to video production. In addition, this technology specialist develops software, applications and next generation websites.
The Jura Synchro family
IN ADDITION OF THE TWO FOUNDERS, JURA SYNCHRO HAS A NETWORK OF 94 VOLUNTEERS CONTRIBUTORS FROM 26 DIFFERENT COUNTRIES.