Competition




Finnish synchro teams will regain the Helsinki ice hall
By Marjaana SAARTENOJA

OCT 30, 2016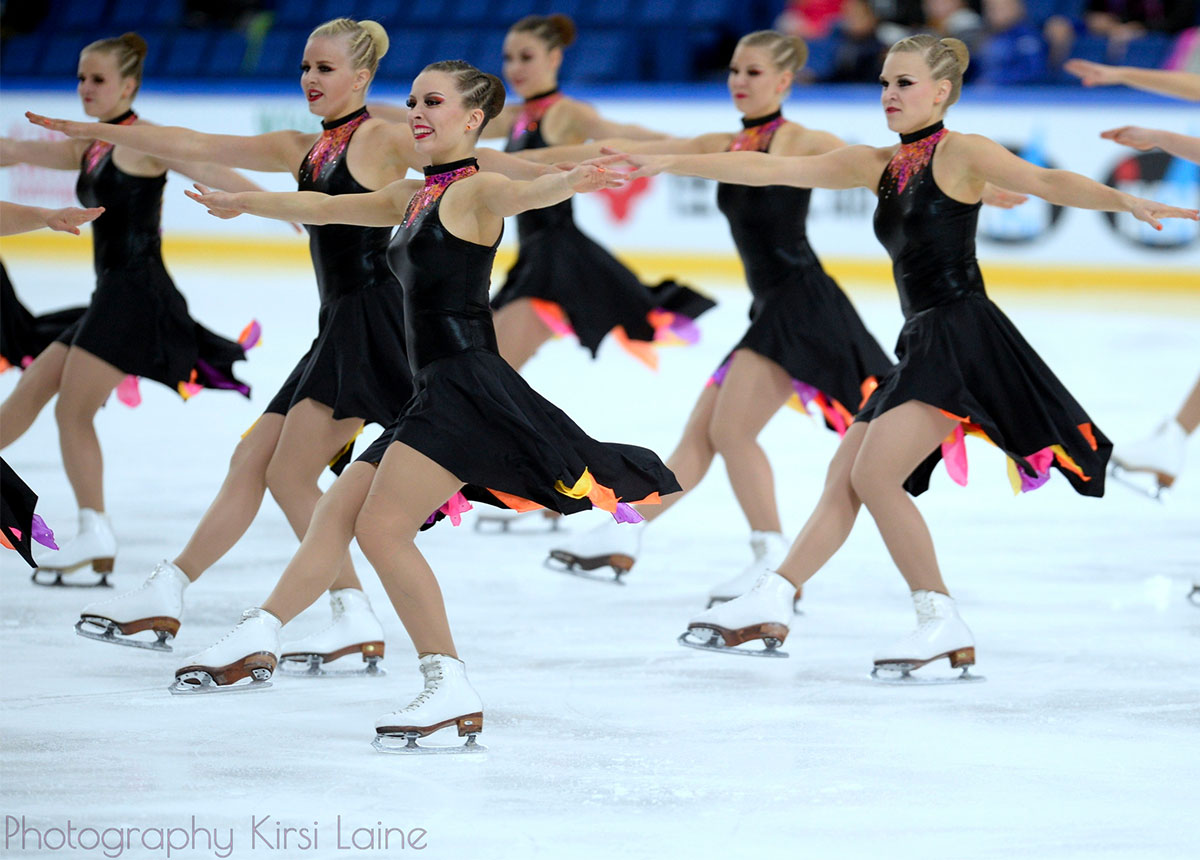 Revolutions, 2016 /Credits : Kirsi Marianne Laine
The first Finnish synchronized skating qualification competition of season 2016-17 will take place on the 5th and 6th of November 2016 in Helsinki ice hall. The top teams of Finland will be there: 4 Senior teams, 11 Junior and 17 Novice teams all over the country. Novice teams will compete in two groups on Saturday, the same day Junior and Senior will present their short programs. The free program competition will be on Sunday.
Between the Novice teams, there is a hard competition because in Finnish rules it is said, that after two qualifications only the 12 best teams (6 teams of both groups) can participate in the Finland´s Championships at the end of February 2017.
Junior and Senior teams are also eager to show their new programs trying to improve their placing and scores since last year. The final goal after two qualifications and success in the Nationals is the World Championships 2017. Only two junior and two senior teams can represent Finland in those competitions. Because the skating level of the teams is so high and the differences between the teams are so small they must succeed perfectly in every competition.
Once again, new season in Finland is going to be extremely exciting and interesting, so keep following the news!
The second qualification will be on 2.-3.12.2016.
Results